Social Media Terms of Use
Social Media Terms of Use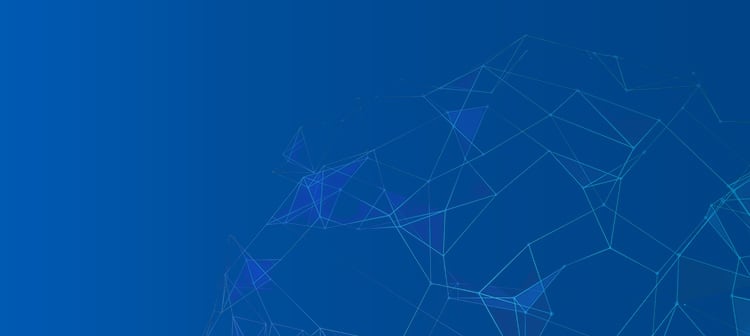 Ryobi Systems Co., Ltd. (hereinafter referred to as "we," "us," or "our") has established the following social media terms of use (hereinafter referred to as the "SM Terms of Use") to make our official social media accounts and related services (hereinafter collectively referred to as the "Services") a better environment for those who use our Services (hereinafter referred to as the "User[s]"). We ask the Users of this site to read and agree to the SM Terms of Use before using the Services.
Article 1. Application and Modification of SM Terms of Use
The SM Terms of Use applies to all the Users who use the Services.
By accessing and using the Services, the User is deemed to have accepted the SM Terms of Use.
We can change the SM Terms of Use without the User's prior consent, subsequent notification, and the like. The modified SM Terms of Use will take effect upon being posted on our website.
For matters not stipulated in the SM Terms of Use and matters that differ from the content in the SM Terms of Use, the terms and conditions of each official social media account operated by us supersede the SM Terms of Use.
Article 2. Operation of Social Media
Operator: We, Ryobi Systems Co., Ltd.
Our Official Social Media Accounts:
Our Posting Schedule:
Our posting hours are weekdays between 9:00 to 17:00 Japan Standard Time, excluding the New Year holiday week and other holidays we observe.
Please note that we may post outside of these hours.
Suspension/Discontinuation of Operation:
We may suspend or discontinue the operation of the Services without notice.
Replying to Posts and Comments:
We do not respond to all posts and comments posted or sent to the Services. We appreciate your understanding.
Article 3. Disclaimer
The information posted through the Services platforms does not necessarily represent our official opinions or viewpoints, and we have no obligation to guarantee its accuracy, completeness, or usefulness.
The information we post at a particular time is valid only at the time of posting. If the information is changed or updated at a later time, we will bear no responsibility for the inconsistency caused by the change or update.
We may suspend or discontinue the operation of the Services without prior notice, and we will bear no responsibility for any loss or damage brought upon the Users by the suspension or discontinuation.
We have no obligation to answer any questions to our official social media accounts.
We will bear no responsibility for any loss or damage caused by the User's use or inability to use the Services.
If trouble or dispute arises between the Users or between the User and any third party in connection with the Services, the User will resolve the trouble or dispute independently. We will bear no responsibility for any trouble, dispute, or for loss or damage resulting from the trouble or dispute.
Our Services are operated by the system of each social media provider. We do not guarantee the function or safety of social media. Furthermore, we cannot respond to any questions regarding the following: functionality of software or application provided by the social media service providers, operational status of their systems, usage, and technology-related issues.
We will bear no responsibility for any content (refers to comment, image, video, and others; hereinafter referred to as "Content") posted to the Services by the User.
Even if the User or a third party sustains loss or damage due to matters related to the Services, we will bear no responsibility for the loss or damage unless there was intentional or gross negligence on our part.
The User will pay the communication costs, internet connection fees, or other fees incurred by using the Services.
We may change the SM Terms of Use without any prior notice.
When the User sends information by registering as a follower, posting Content, or any other means, we consider the User to have granted us, other Users, or third parties access to the information that the User discloses (all the information the User discloses through the User's account setting). Moreover, we will bear no responsibility when such information is downloaded or used in any way by other Users or third parties.
Article 4. Prohibited Actions and Activities
The following actions and activities are prohibited when using the Services.

Actions that infringe on privacy, such as identifying, disclosing, or leaking personal information of other Users or third parties without their consent.
Actions that damage, slander, or may damage or slander reputation or credibility of us (hereinafter "we," "our," or "us" includes our officers and employees) as well as that of other Users, third parties, our products and services, or their products and services.
Actions that cause or may cause disadvantage, loss or damage, or inconvenience to us, other Users, or third parties.
Actions that infringe or may infringe the copyrights, portrait rights, or any other intellectual property rights that belong to us, other Users, or third parties.
Actions that distribute or use harmful programs such as computer viruses, hacking programs, and the like, and other actions that interfere or may interfere with the operation of the Services.
Actions that falsify information related to the Services.
Actions that impersonate us, other Users, or third parties.
Actions that violate or may violate laws and regulations, public order, or morality.
Actions that relate to business activities, political activities, election campaigns, religious activities, or other similar activities.
Actions whose purposes are affiliate marketing, advertising, or promotion (including redirecting to a website outside the Services whose objective is affiliate marketing, advertising, or promotion).
Actions that violate the rules, policies, and terms of use as set forth by each social media company, and any other actions that fall under wrongdoings as defined by each social media.
Actions that may make other Users feel uncomfortable.
Actions that are irrelevant to the purpose of the Services.
Any other actions or activities that we consider inappropriate.

If the information that falls under any of the actions and activities outlined in the preceding paragraphs (hereinafter referred to as "Prohibited Actions and Activities") is posted on the Services platforms, we have the right to take appropriate measures such as deleting the Content, blocking or deleting the account, or other measures without notifying the User. Moreover, we have the right to suspend the User from using our official social media platforms and take other necessary measures against the User without notifying the User who committed the Prohibited Actions and Activities.
If the User's actions or activities cause any loss or damage to us, we have the right to claim damage compensation against the User.
Even if we do not take any measures against the Prohibited Actions and Activities, we, by no means, accept them or indicate that we will not take steps against them.
Article 5. Handling of Personal Information
We manage the User's personal information appropriately in accordance with our privacy policy.